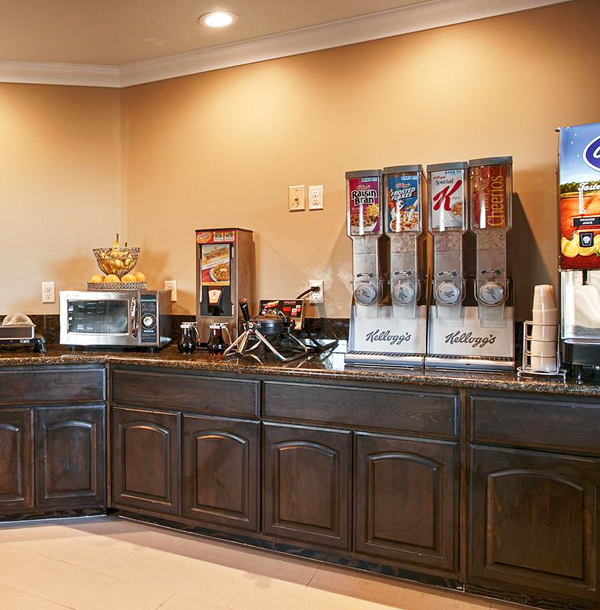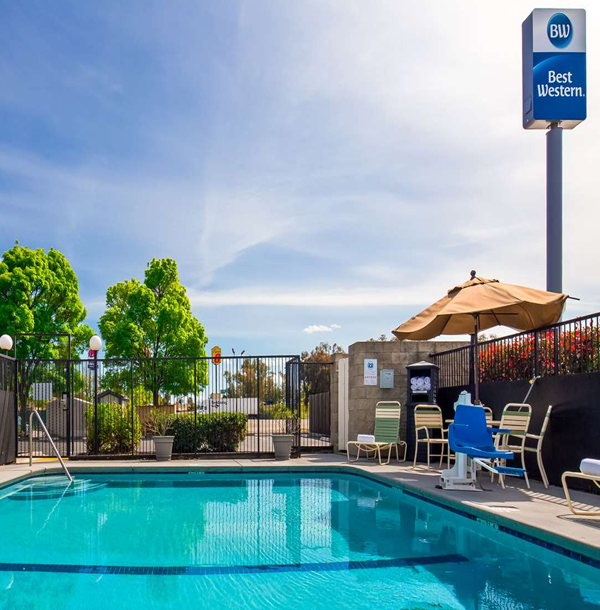 You'll enjoy our remarkable location just as much as you like our excellent accommodations when you stay at the 100 percent non-smoking Best Western Willows Inn. We're a clean, sanitary and well-liked hotel in Willows, California - between Redding and Sacramento with the right amenities to help you get the most from your time here.
When you make us your hotel near Mendocino National Forest and its nearly a million acres of redwoods and canyons plus the other attractions in this area, you'll benefit from amenities that include a tasty free full hot breakfast, a nice exercise room and a seasonal outdoor pool. You can also enjoy the free wifi for staying connected, cable television for staying entertained plus the business center and guest laundry.
Forget about other hotels in Willows, California and stay here for quality and affordability when you want to be near the action at Thunderhill Raceway Park, the nature and waterfowl at Sacramento National Wildlife Refuge or the area casinos and golf courses. We're just off I-5, ideally placed for accessing everything that beautiful North California has available to you.
At Best Western Willows Inn, we also feature authentic service, easy check-in and quick checkout so you'll be satisfied every moment you're in this area and at our property. We'll see you here soon.
Business Travel
We offer much-needed consistency each time you stay with us and maintain the high standards of the Best Western brand. When you're looking for a hotel in Willows, CA while on business, you'll find a pleasant and affordable experience at Best Western Willows Inn. We provide free wifi, a free full hot breakfast and plenty of free parking plus a pool and workout center for your downtime. This is a comfortable and convenient hotel Willows CA off I-5 and is right where you want to be for easy access to local business destinations. Our team of authentic hospitality professionals is waiting to meet you and do our best to satisfy you.
Family Stay
We're safe and fun for the whole family at Best Western Willows Inn. Doesn't your family traveling to this area deserve the best hotel near Thunderhill Raceway Park and the national forest? And don't you deserve amenities for everyone in the gang like free wifi and free full hot breakfast? Depend on Best Western Willows Inn when you're looking for a good place to stay around here an alternative to some of the lower quality places that don't fit family expectations very well. We're the right option no matter what brings you and your loved ones to this area because our place to stay is close to so many of great things.
Affordable Hotel Stay
We offer the best accommodations in the area, and remarkably, we're affordable for every budget too. Your selection of hotels near Sacramento Wildlife Refuge doesn't have to be overpriced. Neither does your hotel near Redding, California or Sacramento, California. We can meet those needs and more for you. With the prices of other things as they are, you need to save any way to can. We're a place that you and your loved ones can always depend on. We believe that you won't find any other place to stay that can better serve you while being easy on your pocketbook. Because we're dedicated hotel professionals, we can do a great job for you.
Safe and Peaceful Stay
Looking for a hotel near Mendocino National Forest that's comfortable for all kinds of travelers and provides the commitment to safety and peace of mind you need? Want a place that takes sanitation and security seriously so you can feel truly comfortable? Whether you're in Northern California looking at the many attractions and points of interest or here for business, we provide great accommodations and authentic service at this Best Western. Why not reserve a room with us and see how you can have a nice stay and feel good about your decision? Everyone on our hospitality team finds serving guests a true pleasure and wants to soon welcome you to our hotel and our stunningly beautiful region.